Max Traxx finish line measurements, Drag Track mod
The unit itself is 3 7/8" tall... And 4 7/16" wide... The arch's interior is 3 1/4" wide...
.The paddles rotate back to give a 1 1/16" clearance before they bend [they must be trimmed to allow 1.30"]...
. The paddles are 5/8" W x 1" T...
. The unit is built in 2 halves, secured with [4] tiny Phillips head screws on the corners...
. Going to widen the arch 1/8" each side on one of these to let DRAG TRACKS track run through it...
. The paddles only rotate to where the uprights narrow... no need to widen the arch above that...
. I will make a 6"L x 3"W x 1/16" steel base with [2] parallel 1" W x 1 1/2" T x 1/16" tabs welded to it so it can anchor the uprights with 2 screws on each side...
.... I'm on it... well, when it warms up a little !... Only 7* outside, I went for it...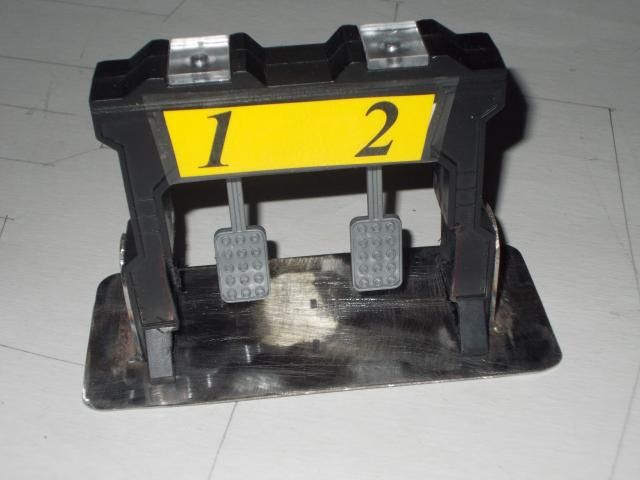 Fits well enough it that doesn't need screws, but will get paint and [1] screw each side .
---