DRAG TRACKS ... home made transfer...
Picture shows ; 2 lanes of 16.5" Orange track that slide over the adjustable steel guides, a SLOPPY transfer spaced to DT's lane centers with 2 lanes of 5" steel SLOPPY track that receives the DRAG TRACKS wide connector...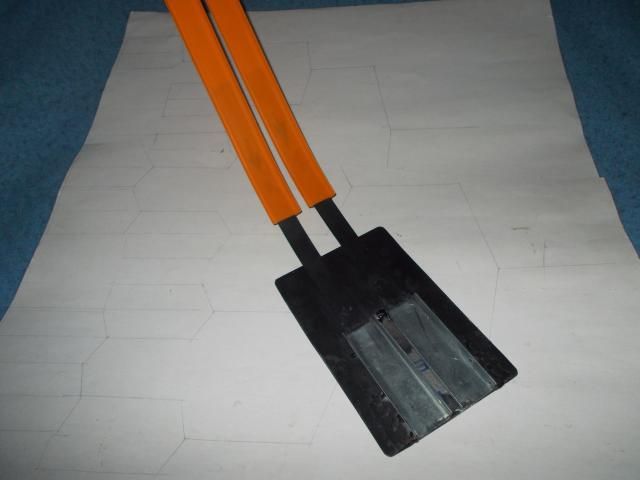 Steel strips under the ORANGE track hold the radius... I hammer and anviled the last inch till it widened the steel strip into being a connector, securing the orange track ... I used a 6" x 9" steel base and [2] shimmed 5" strips of home made steel track so I could build a transfer that lets the DT sections plug-in for the runout...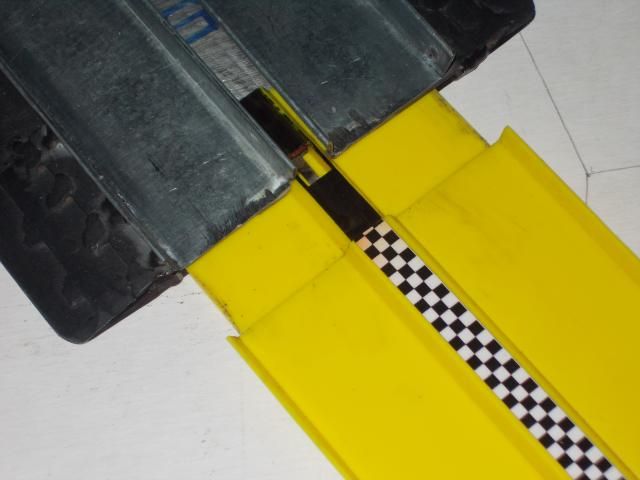 ORANGE track installed at one end, DRAG TRACKS at the other....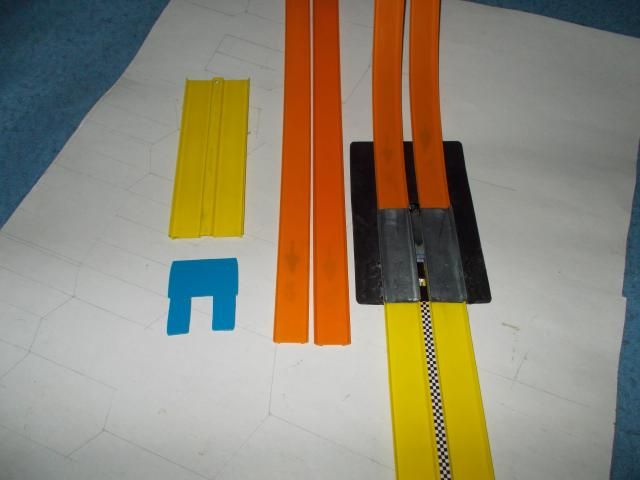 Now one needs a 4 pcs. DRAG TRACKS track pack, a SLOPPY starter gate with a timing switch bracket and one of 3DBOT'S finish lines.... timed racing fairly cheap...
---