DRAG TRACKS Slot Car Timing Tower ... Adjustable stand ...
The DRAG TRACKS SLOTCAR TIMING TOWERS should be here soon, till then I built an adjustable stand for the timing tower and adjustable lower support for the inclined track...
I used 1/2" pvc ...[8] Ts, [6] 90*s and about 7' of tubing...
The dual lane 1;24 slot car track is 7.75" wide... the DT unit must span that... got a 10" x 8" x 3/32" lexan sheet... gonna bolt a sloppy starter unit underneath it... 4" between lane centers...
[ The distance between lane centers eliminates drag tracks track from use...]
So it's a pair of 24" HW orange track sections for the incline...
got 14' of seamless HW orange track left, cut in half gives me a 7' runout...
"HOLE SHOTS Drag Strip" ... timed 1/8th mile drags...
The xmas tree tower is about 10" x 8" , it will be secured to the steel, the starter plate is adjustable at the top to allow multiple incline angles,
The lower support is adjustable at the base and at the top, to support the track at whatever angle is used... it will have a 4" x 8" cover bolted to it... assembled stand is 11"W x 17"L x 20" Tall. ;
The slot-car timing tower should attach on either side of the starter plate;
Lower support rotated away from the base, changes to a steeper angle of the track ;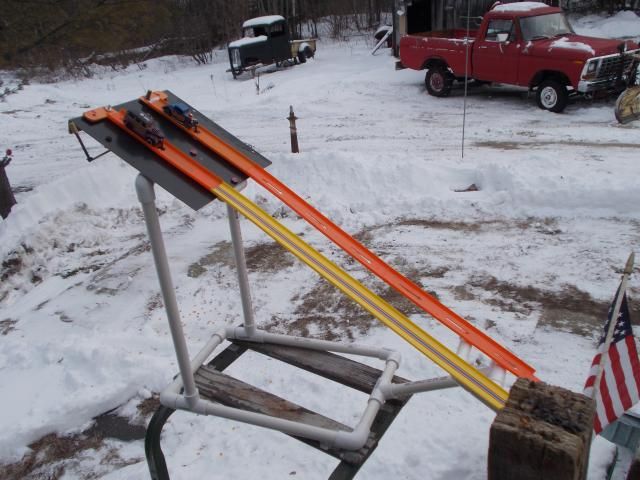 Lower support rotated towards the base for shallower angles ;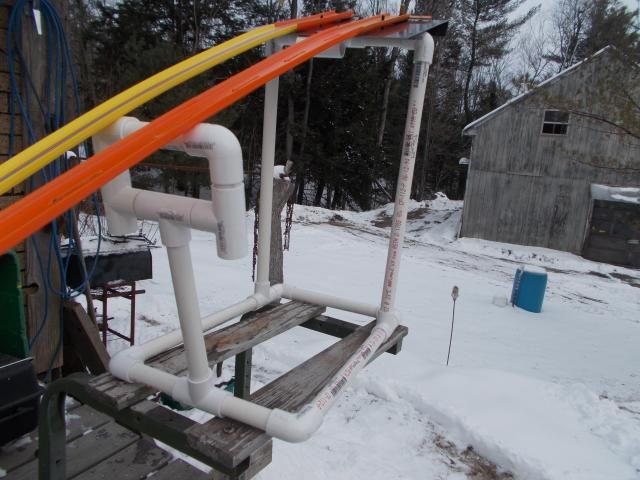 Separates at the base to store or transport easily ;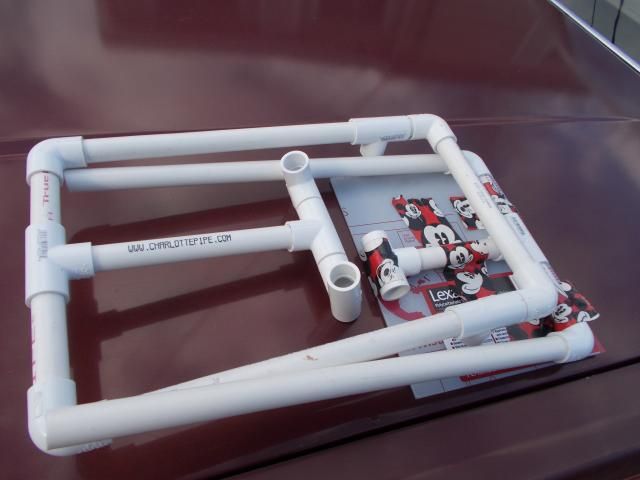 Steel starter plate, cracked the lexan, note the starter pins, 4" between lane centers, sensors are adjustable 2" to 7" c to c ;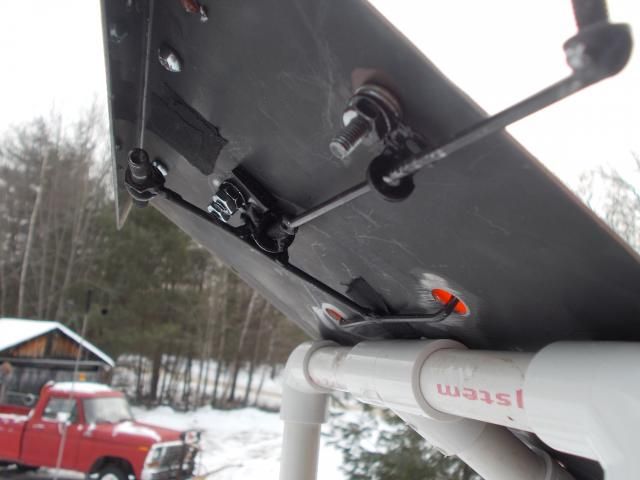 ---