Spatula starting gate, drop release style
After our last few races, it left me thinking about tweaking the start box, due to the fact, if the gate wasn't opened fast enough a lower profile car would have the advantage out of the box over a taller body car. So, I went to a thrift store and bought a pancake flipper, and bolted it to the bottom of the track, and drilled a few holes to create a new starting system with pins that lower from the bottom of the track. This allows all the cars to leave evenly regardless of the height of the body work of each car. So with a push of the Nitro button the pins drop down and the cars start the race.
Pancake Flipper on bottom of track

Adjustable Pins to Hold the Cars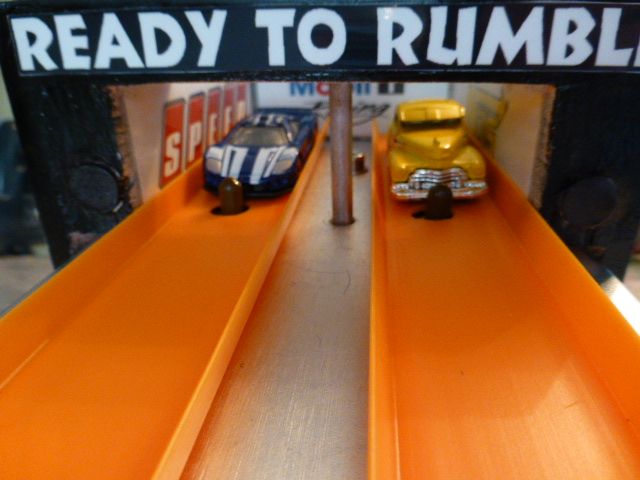 Nitro Button Shifter to Release Cars

A little eye candy to dress it up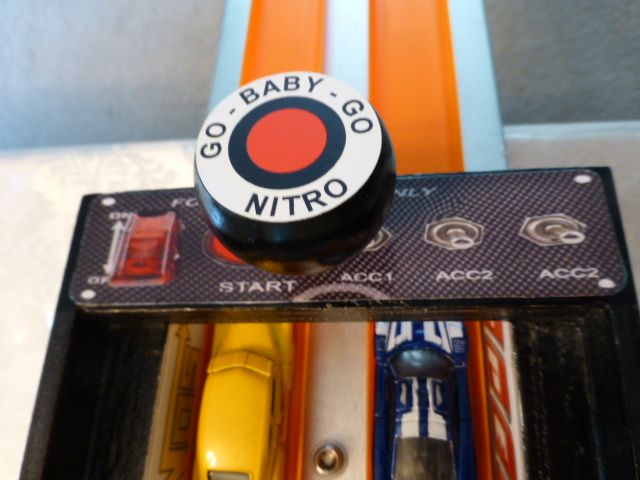 So far the system seems to be working great, and I personally like the openness of the starting box so you can see the cars before they leave the gate.
Preacher
---