Drag Tracks Finish Line track extention
I made a couple Sloppy Stoppas, that created 2 scrap male ends of DT track...
I gently snapped off the gussets under the cut end of the DT track with needle-nose pliers... enough to let a DT connector slide in ;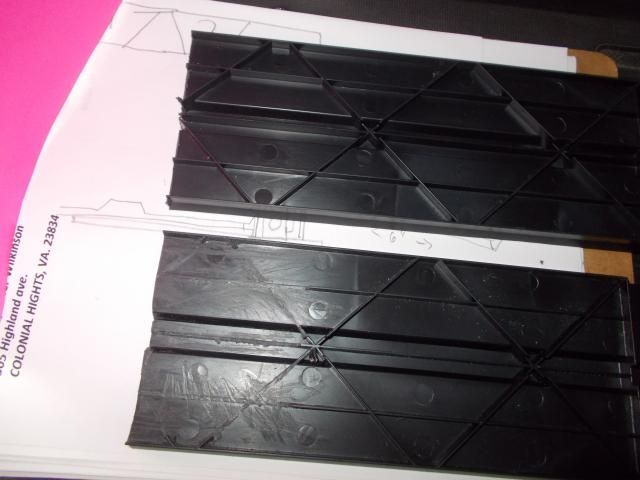 If you leave an about 1/8" section of gusset everywhere the gussets meet the outer rails... you can file a "slot / channel" in those remaining sections in the area butting against the track surface and rail... This will let the blue connector slide against the track and through the slot you filed...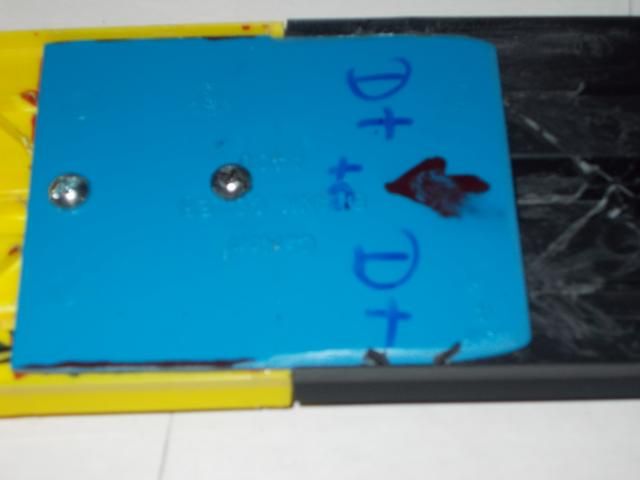 Extention slid onto a DT connector, will slide onto DT finishline as well...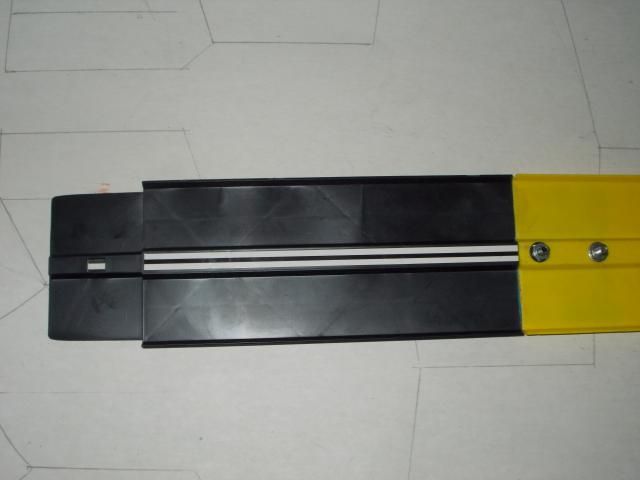 These "Sraps" will work well to support your Towel !
---