DRAG TRACKS - Slot Car Timer
Its here... both start and finish units are 10 3/4" wide x 8 3/4" long 8" tall...
The lane sensors are adjustable as they are on rails, 2" to 7" plus...
The unit on / off switch on the starter "leg"... also an on / off switch for the sound...
It has a sports / pro switch, sportsman and pro-start tree options...
Reset switch in the center on top of the starter... [2] + or - switches...?
Includes ; 1 AC converter, connection on the starter tower...and 2 long phone cables ...
TO RACE ... press the ok button, 4 second delay before the tree starts...
Times flash till you hit the reset [ok] button...
Flyer says it works with pinewood derby... gotta work for us...
If you use the "JEGGS" link delta 6 listed you may get one for $69.99 shipped...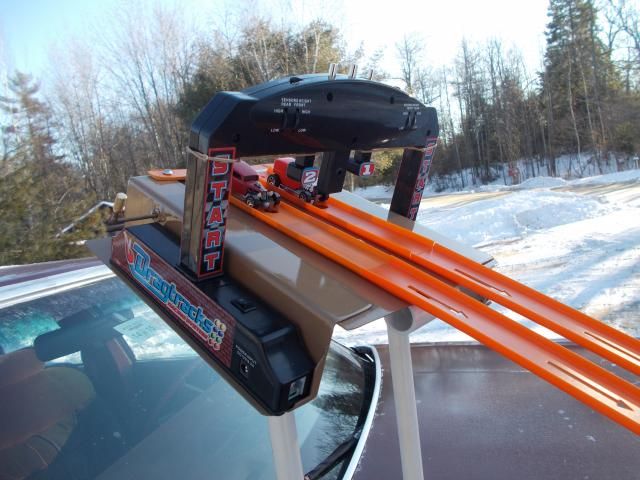 Sensors are moved inboard to a 2" lane center to lane center...
---